Welcome to Gonyeau Family Chiropractic,
your Holly Springs chiropractor .
Call us today at 919-267-4870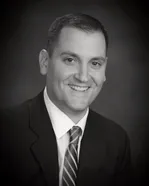 Holly Springs chiropractor Shawn Gonyeau, DC at Gonyeau Family Chiropractic is one of the best chiropractors in the Holly Springs, Cary, Apex, and Fuquay-Varina areas specializing in chiropractic care and wellness. Dr. Shawn Gonyeau is a chiropractor committed to sharing his expertise and helping the Holly Springs community becoming healthy and pain free.
At our Holly Springs chiropractic office you will receive the best care through the use of modern chiropractic techniques and technology. Dr. Shawn Gonyeau and the staff at Gonyeau Family Chiropractic have a genuine concern for your well-being and health!
Do you suffer from any of these conditions?
Pain Between The Shoulder Blades
These are all common reasons why people seek out chiropractic care. Can we help? Call today to schedule a no- charge consultation. There are many reasons why someone suffers with a condition and we want to make sure that you will be helped with our treatment.
Get your questions answered and stop suffering today! Call 919-267-4870 and schedule a no-charge consultation with our office!
"The Doctor of the future will give no medicine but will interest his patients in the care of the human frame, in diet and in the cause and prevention of disease."
- Thomas Edison
Dr. Shawn Gonyeau
Holly Springs Chiropractor | Gonyeau Family Chiropractic | (919) 267-4870
5281 Sunset Lake Rd.
Holly Springs, NC 27540