Pediatric Chiropractic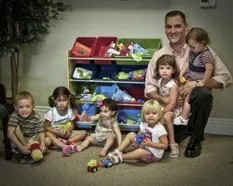 Why Chiropractic Care for Children?
Chiropractic care for children offers your family a solid foundation for wellness. Throughout pregnancy, birth, and childhood, the chiropractic lifestyle offers choices and benefits for your greater health and well-being. The following articles will help you understand the importance of the chiropractic family wellness lifestyle.

Children's Chiropractic Safety Research:

The I.C.P.A. has initiated a ground break study on the safety and the effectiveness of chiropractic care for children. The preliminary results are outstanding and show that chiropractic care is safe for children. Even more significant is that parents reported three unexpected improvements with their children's care:
1- Improved sleeping.
2- Improved behavior and attitude .
3- Improved immune system function.
---
For more articles on the efficacy of chiropractic care for children and pregnant women Click Here.
---